Genetic Representation
To allow for recombination and crossover, Lego structures are represented as Lisp-like functions that have one or more "root" bricks with zero or more descendants attached at diverse points. Mutations can modify a brick's size or position, whereas recombinations allow for interchange of entire subparts between two parents.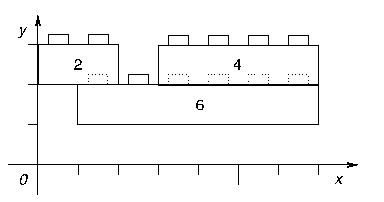 Figure 1. Genetic Representation: Lego structures are represented as trees. Each brick has (x, y) coordinates, (relative to its parent), size, and a list of descendants. In this example a 6-brick located at (1,1) is the root, with two descendants: a 2-brick at (-1,1) and a 4-brick at (2,1).
Physical Simulation
Lego structures are simulated based on a simplified model that views the bricks themselves as rigid elements and their joints as axis of rotation which generate a reactive torque to compensate for external forces, up to a certain limit. A given structure generates a network of torque propagation which needs to be evaluated to find out whether or not the loads can be distributed without violating any of the constraints.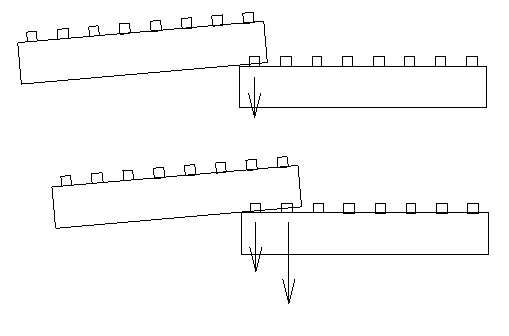 Figure 2. Simplified Simulation: To determine whether a Lego structure is capable of supporting its own weight, plus external loads, we look at the rotational torque at each brick-brick union. If a distribution of forces exists that does not violate the resistance of any unions, the structure is stable.
Evolving Lego Structures
With a genetic representation and a physical simulation in hand, one has the basic elements for evolving structures in simulation. Just add a fitness function, put all elements together into a plain steady-state GA, and wait for the results.
With different fitness functions we have evolved and built many different structures, such as bridges, cantilevers, cranes, trees and tables.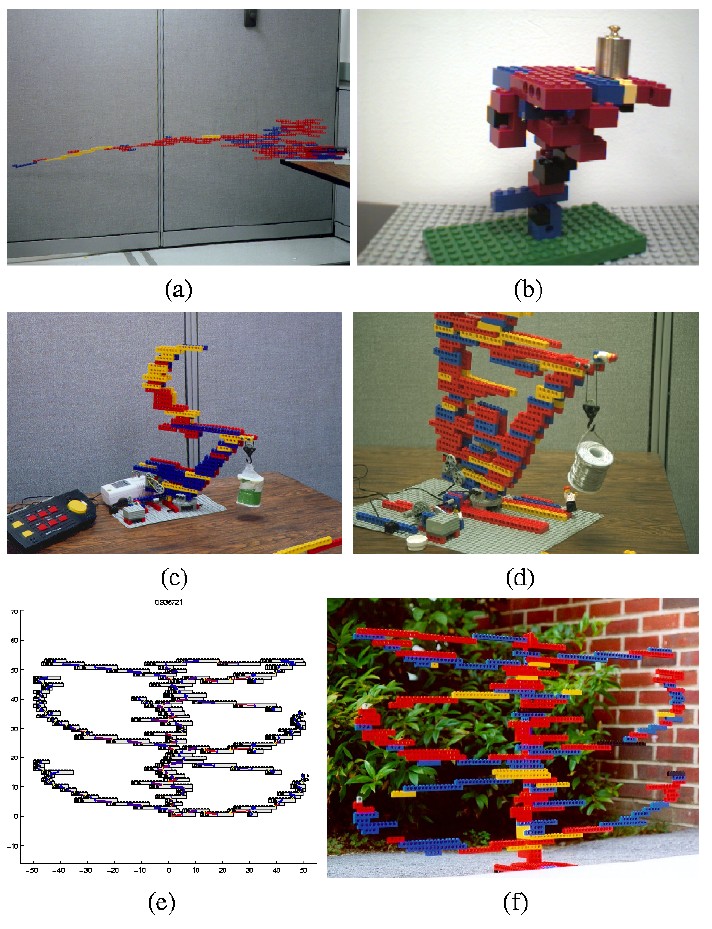 Figure 3. Evolved Lego structures: cantilevered bridge (a); table, an example of 3D evolution (b); crane, early and final stages (c, d); tree, internal representation and built structure (e, f)